Posted by Rick Northover on February 7 2014 (Home Insulation, Insulation)
Insulating your home or workspace is absolutely vital when you're looking to cut energy costs and improve the energy usage efficiency of the building. Foam insulation can be one of the most effective ways to cut your energy bills and at Sprayseal we work for both homes and businesses. Experience  in the sector and ability to offer services across the entire UK has made us one of the leading roofing insulation companies in the country.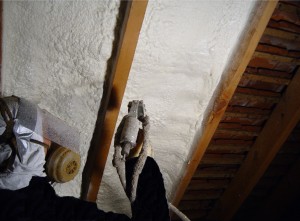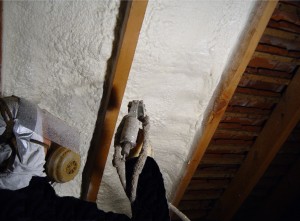 When carrying out a project for our customers we use the latest spray foam insulation technology. This type of insulation helps control airflow within a building and maintains a warm environment in the winter. The barriers created by our insulation also help keep your home cool during those hot summer months. Before we apply our insulation we also take the time to carry out remedial repairs on your roof. This helps ensure that you get the most from your insulation.
Request A Free Quote Today
Fill out the form below to request a quote and get your free energy guide
---
« Top Ten Energy Saving Tips [Infographic]