Posted by Rick Northover on January 29 2015 (energy efficiency, Energy Saving, Home Insulation)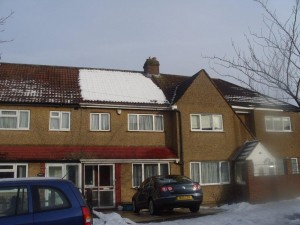 Guess which house has Sprayseal Roof Insulation!! Save 95% of heat escaping through your roof!
This photo shows the snow holding on a roof we treated a few years ago – maybe his neighbours should have it done.
Request A Free Quote Today
Fill out the form below to request a quote and get your free energy guide
---
« Condensation | Causes Problems In Commercial Buildings