Posted by Rick Northover on February 26 2014 (Condensation Problems, energy efficiency, Energy Saving, Industrial Insulation)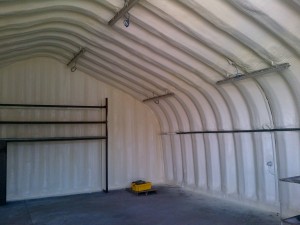 We have just completed the insulation of this warehouse for a water authority. It is a single skin metal profile building which was subject to significant heat loss and the build up of condensation.
We have sprayed a 50mm layer of Sprayseal insulation foam to the whole area which has reduced heat loss by over 85% and eradicate the formation of condensation.
Now the building can be used for dry warm storage.
If you have a requirement for insulation why not call us or fill in the form.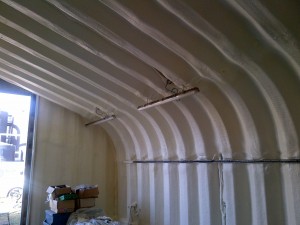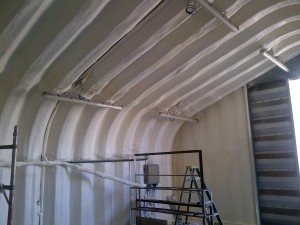 Request A Free Quote Today
Fill out the form below to request a quote and get your free energy guide
---
« 3 Weeks to the Opening of the Ideal Home Show 2014